Looking to the Future – Early Access Roadmap Update
Hey, Extinction Elites,
Time flies, and it's already been three weeks since we launched into Early Access. While we continue to push out minor patches and listen to your feedback, we wanted to start looking to the future and talking about what's in store for the upcoming Early Access period.
Before launch, we published the first draft of our roadmap to whet your appetites and give you a glance at what we had in store. Since then, we've made a few adjustments and started to cement the timeline for our releases.
Without further ado, here is our November Updated Roadmap: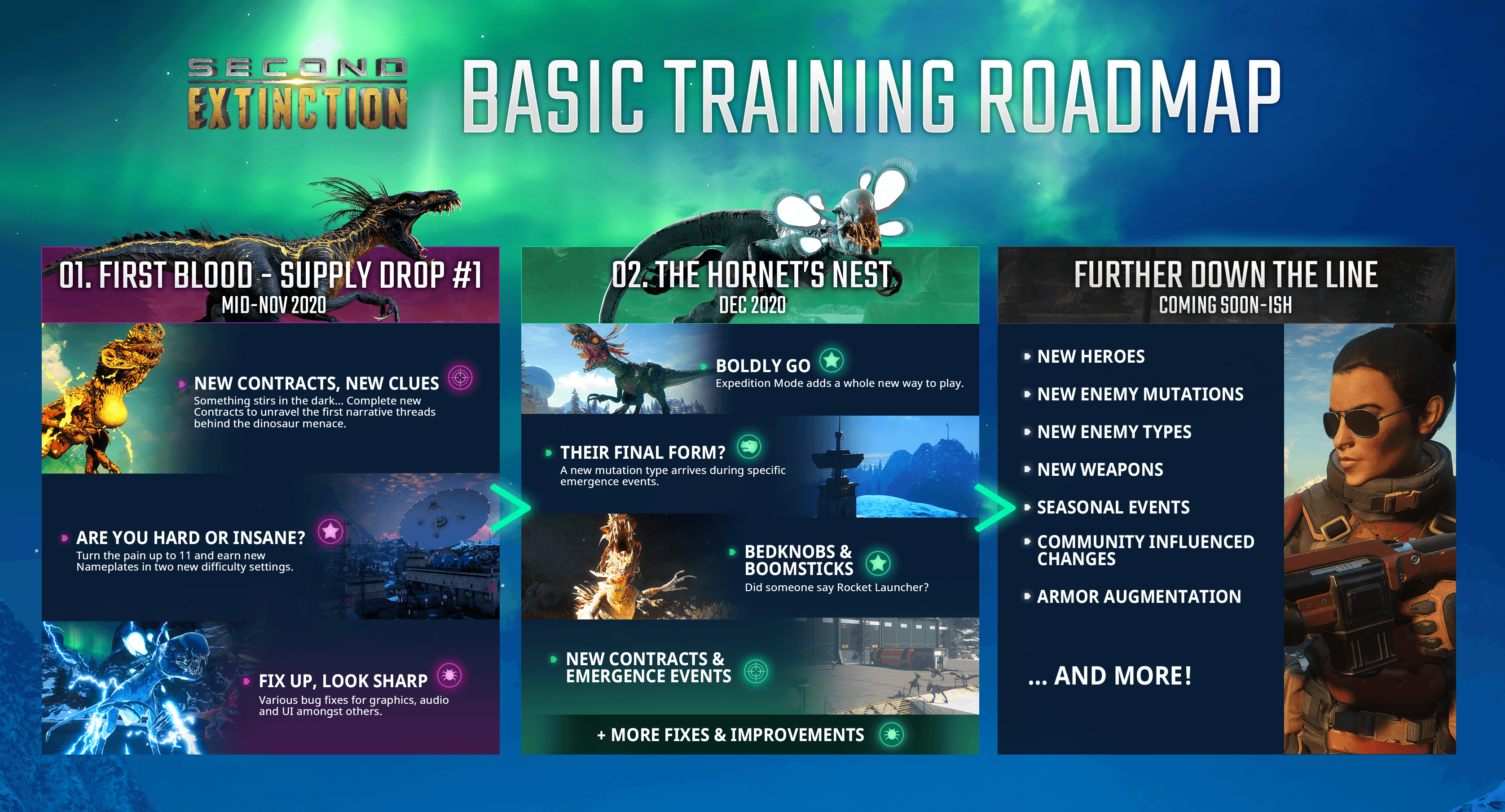 Our plan for the coming weeks and months is to alternate our updates between Supply Drops and Pre-Seasons. A few weeks before these releases, we will refresh our roadmap asset with more information on the approaching update.
Supply Drops will primarily focus on implementing feedback from you, as well as improvements, polish, and general fixes. We will also continue to tweak features, and on rare occasions add new ones based on feedback or pre-existing plans, such as the Difficulty Settings for the November update.
Pre-Seasons, will, on the other hand, focus primarily on content, which can include new enemies or enemy mutations, heroes, weapons, cosmetics, and more. They will be thematic in nature and give some context to the world – looking to expand on the lore. These will be accompanied by the usual minor fixes and updates.
Expect more information to come regarding the November update in the coming weeks, but until then, keep fighting the good fight and send us your reports from the front lines.
//Second Extinction Team