Early Access Roadmap Reveal
Hold onto your butts! The Early Access launch is just around the corner.
Questions on what content and features will be added have started flooding in, and this roadmap gives you a sense of what's ahead. The roadmap is a living document for you to easily follow the plans and progression of Second Extinction's Early Access evolution.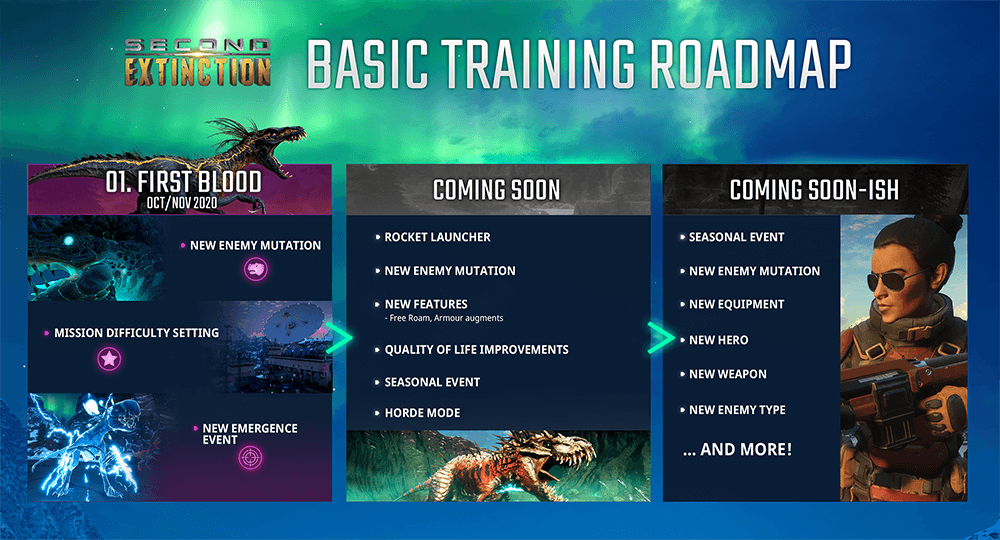 Content and features are categorized by how close they are to becoming a reality. This leaves room for you, the community, to influence what we work on and prioritize. We can't wait to let you get your hands on Second Extinction and join us in the fight to reclaim earth.
See you in the battleground soon.